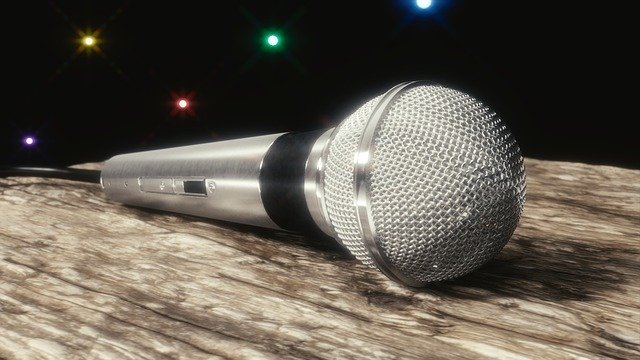 Unless you're on the debate team, you probably find public speaking a frightening thought. Many others are in the same boat. Many people don't want to speak in front of a group. You can boost your confidence level and become more effective with a few helpful tips. Read this article to find out how you can become successful.
Always make sure to look at your audience. Don't let yourself get distracted by things occurring around the room. Since you are attempting to convince the audience with your words, they should command your complete attention.
Practice makes perfect. This will give you the chance to adjust your speech as necessary. Be sure to master your pace and breathing. Make time for any interruptions that may happen. If you can, go over your speech where you will be delivering it.
During your preparation for the speech, it is vital that you have thorough knowledge about the subject you are speaking on. Do careful research that enables you to view the topic from various angles. Choose your points carefully. Choose your words with care, and make clear notes that are easy to follow. Being prepared will help when you have to answer questions from the audience.
When making a public speech, become acquainted with the room. Understand the distance your voice can travel. If there is equipment you'll be using, learn about it before the speech. If there are visual aids, learn to use them. Figure out how far you will need to look to make eye contact.
If you accidentally skipped over a sentence, forget it and keep going. Don't call attention to it and disrupt the flow of your speech. The audience has not seen your speech, so they will remain unaware that you missed something unless you tell them.
If public speaking makes you nervous, use deep breathing techniques. Before speaking, breathe in deeply and exhale fully several times to center and prepare yourself. Inhale through your nose for a four-count, and exhale through your mouth for a five-count. Do this about 6 times to calm yourself down.
Make sure you look good, even if the talk is an informal one. Dressing up a little will help to give you confidence. Consider a tie because it draws the eye to your face and helps people focus on what you are saying.
Once you have prepared your speech, practice it as often as necessary until you have it memorized. It may be a good idea to recite it in front of the mirror so you can see how others will view you. Have friends or family members give feedback. They will be able suggest ways to make the speech even better.
Use note cards if necessary. Though you should try to memorize your speech, a hard copy will help ease your stresses. You may simply use notes to highlight the key points of your speech.
Do not apologize to your audience when you are on stage. Sometimes, the audience may not see that you are nervous. If you make a mistake, just correct it and move on without any apology.
Visual Aids
Do not make your visual aids too gaudy. They should only accentuate your words. You don't want them to take over. Make sure the visual aids are high quality. Make them appealing and colorful, but don't go overboard.
Try not to force questions to the very end of your talk. People might forget important questions. Your audience will appreciate it if you let them speak out when a thought strikes them.
Warm up your audience before giving your speech. You do not necessarily need to use humor. You can bring up a quick story about your day, what happened on the way to the speech, or just something that the audience can relate to. They will be drawn into your anecdote almost immediately.
Make sure your head is in the right place. There is nothing wrong with being nervous. Everyone feels this way before a speech. However, you should not feed yourself negative information. If you think you'll do badly, you may. Think about succeeding, and you'll be more likely to succeed.
Start out with an anecdotal story to help relate to your audience. You can use a story spawn from your personal experiences, a current event, or even a hypothetical scenario. Your audience will understand when you use a human touch. Do not include any inappropriate references in your speech.
Never tell the people you are speaking to that you are nervous. Your speech can be more powerful without it. It's not uncommon for a speaker to assume that the people they are speaking to can see how scared or nervous they are. The truth is that most people will not notice. Try to give off a very confident image.
Your new knowledge of the above tips should leave you feeling ready to speak before groups of all sizes and types. You should find help by using the tips above. You can now have the proper preparation that you need. Thinking about public speaking should not be something you fear any longer.
Onaolapo Adeyemi is a travel and technology writer. If he's not on tour, you'll find him in New York with his wife, and pet parrot hanging out at Starbucks.
Follow him on Facebook, Instagram, Twitter, and Pinterest.
What's Next?
MaxVirusProtection.com
CryptoCurrencyAccess.com
TopHobbyDrone.com
PublicSpeakingInfo.com
InstaDigitalPhotography.com
VeryGreenTea.com
WeddingMonitor.com
SmartHomeDiscovery.com