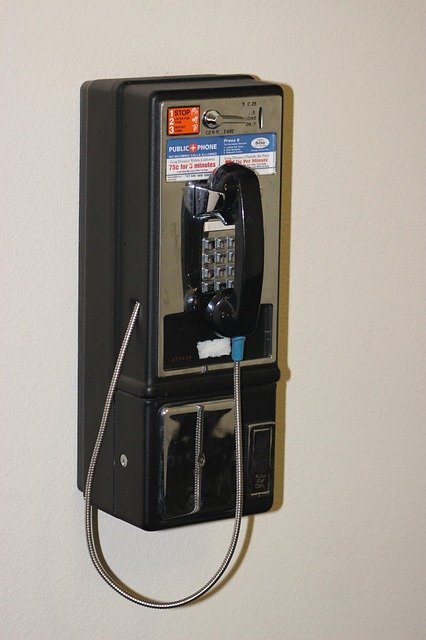 Speaking in public is often intimidating. If just the thought makes you nervous, it is important to remember that you are not alone. Also, you can lessen your anxiety. Keep this advice in mind the next time it is necessary for you to speak to a group as part of your job responsibilities.
You cannot give a speech and automatically assume that everyone will follow what you say. You need to work at keeping the audience focused on what you're saying throughout the entire speech. Think of this as a performance, and that means you need to work harder to get the reactions you are looking for.
Time your speech to know the length of your speech. This will help you make any edits and time your speech appropriately. Do more research to add some more material if you're short. Don't rush when you make your speech.
In order to make the best presentation when speaking publicly, you must prepare thoroughly. First of all, you must clearly have in mind the message you want to convey. Support your statements with facts, when necessary. Jot down notes of anything you'll be conveying so you can scan over them while giving your speech. Practice the speech so that you could say it in your sleep. Being prepared can raise your confidence level.
Know as much as you can about your material. Keep to facts and other information that is directly related to your speech. Insert them and gauge how your audience reacts to them. They are also useful while answering questions from the audience on in follow up conversations.
Once you have initially memorized your speech, practice it repeatedly. You'll get smoother at your speech by practicing it often. Pay attention to your speed and to how you breathe as well. Be certain your speech timing allows for potential applause or other interruptions. If at all possible, practice delivering your speech utilizing the actual equipment that will be available at the time you make the actual speech.
Understand the audience you are speaking to. If you can, try to learn who will be listening to you. If possible, greet them when they arrive. Having a feeling of familiarity with some audience members can make the whole presentation or speech feel more friendly.
If you inadvertently skipped a sentence, keep going. By pausing to correct yourself, you could end up blowing the entire speech. Many people won't realize that you skipped it if you don't bring attention to it.
Practicing your speech is crucial. Try recording yourself giving the speech. Listen back to the tape to identify any areas of weakness. However, doing a practice run for family or friends is ideal, as they will be able to critique you well.
Don't apologize for being nervous or making mistakes. Even if you believe you are making many mistakes, the audience might not even notice. If you do make a mistake, correct it and continue with your speech.
It is important to speak with confidence in a clear voice when addressing large groups. Make sure that you have a cup of water handy as you are speaking to the audience. Do not keep a bottle of soda up front with you. This can make your saliva thick and can also make you produce more mucous. Have a nice mug of hot tea to ease your vocal chords.
Do not let visuals be distracting. You only want them to help enhance your speech. You don't want them to become the main attraction. Use visual aids of a high quality when you want to illustrate a key point. Make them colorful and neat but not distracting.
If a public speaking even is looming on your calendar, then attempt a mental visualization of your speech. You should focus on the anticipated reaction of the audience to your speech. You can increase your confidence when you picture the audience clapping for you.
Allow for questions and answers from your audience before your speech is over. They may not be able to remember what they need to ask. People will appreciate having a chance to get answers to their questions as they arise; so let them do just that.
Establish a relationship with the audience prior to making your remarks. You should not take it as always starting a speech with a joke. Just share a little story from your life or about your day that they can identify with. This helps you initially connect with the audience.
Give no consideration to winging your speech. This can be a bad idea, even if you feel you know everything about the topic. You might give an okay speech. You may forget very important points.
Make sure you are in a good mental state. Don't be concerned if you are intimidated or fearful. Just about everyone shares that sentiment prior to speaking. But, thinking negatively isn't fine. If you tell yourself you're going to bomb the speech, chances are, you will. Know you will do a great job and you will.
Don't tell the people how afraid you are. Your speech will be more meaningful without the audience knowing that. Speakers tend to think that the audience is paying attention to how nervous they are, but normally this is not the situation. Just let them believe you're really confident, and fake it until you make it!
Speed control is important when delivering a speech. Nerves can cause you to speed up the pace of your presentation, and this makes it difficult for your audience to catch the most important points. On the other hand, speech that is too slow will only bore your audience. Practice the speech several times to figure out your delivery method.
Now you can give the dynamic speech you always wanted. Come back to this article as often as necessary. You will become more comfortable as you continue to practice these ideas. Practice these as soon as you can.
Onaolapo Adeyemi is a travel and technology writer. If he's not on tour, you'll find him in New York with his wife, and pet parrot hanging out at Starbucks.
Follow him on Facebook, Instagram, Twitter, and Pinterest.
What's Next?
MaxVirusProtection.com
CryptoCurrencyAccess.com
TopHobbyDrone.com
PublicSpeakingInfo.com
InstaDigitalPhotography.com
VeryGreenTea.com
WeddingMonitor.com
SmartHomeDiscovery.com